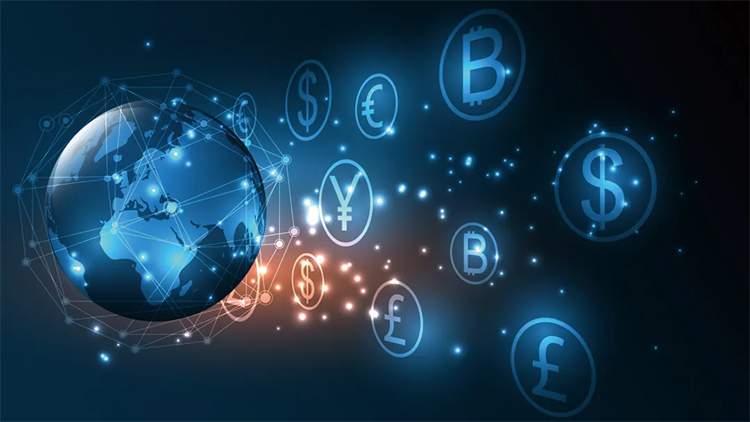 "Digital finance should not only provide the same standardized products as well as service with rules and terms, but based on the real needs of different types of users, which can be customized with warm and helpful services."
Zhen Guogang, CEO of iPayLinks
The company is currently in a stage of rapid development, mainly providing digital cross-border payment solutions for enterprises, supporting cross-border payment, remittance and global remittance in multiple scenarios. It has more than 100,000 users in the network with business covering 13 mainstream settlement currencies, which has 6 international licenses and 14 branches around the world.
During the process of rapid development, the cross-border payment company iPayLinks is increasingly showing the power of an enabler.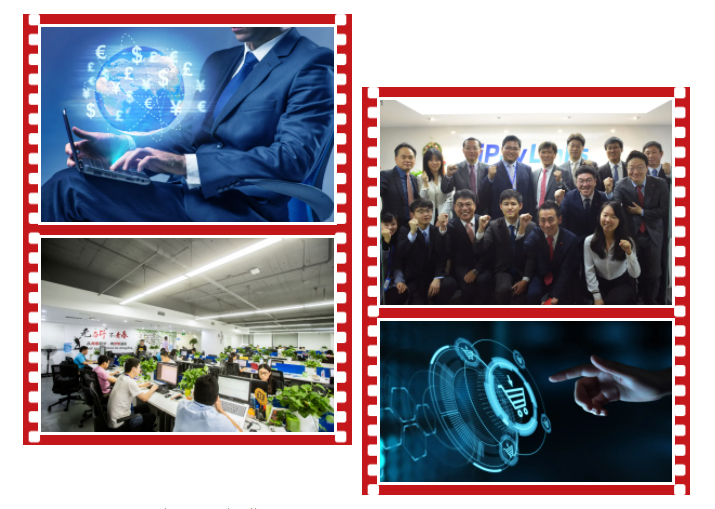 *这支充满活力的团队一直助力跨境事业蓬勃发展
1.Customized enablement
One of iPayLinks clients is cross-border e-commerce platforms. This type of customer needs to settle payment with a large number of suppliers, each of which has difference in amount, payment days and bank account. In accordance with the traditional payment method, the payment for goods of each supplier needs to be settled separately and transferred through the international capital clearing system SWIFT, which leads to a long settlement cycle and high cost. In addition to the huge financial pressure, the human cost and communication cost in operation are also higher, which become a major obstacle to the rapid development of the business.
For this issue, iPayLinks has customized a deeply integrated solution for this type of customer. Customers and their suppliers will no longer have to rely on SWIFT for payment settlement by reconstructing the payment framework between customers and suppliers within the iPayLinks account system. The settlement process, which used to take at least 15 days to complete, has been reduced to less than half a day, and considerable fees have been saved.
"For customers, this solution is powerful and empowering. We would like to thank our financial partners for successfully providing this professional solution. DBS Bank has provided comprehensive assistance in all aspects, from material collection and compliance determination to capital flow throughout the process." Xiong Baitao, the director of production research center for iPayLinks said.
As a financial partner of iPayLinks, the payment system of iPayLinks has been integrated with the system of DBS. Customers transactions in the iPayLinks account system can be directly linked to the DBS banking system, greatly improving overall efficiency. With the empowerment of fintech, cross-border e-commerce platforms can operate more quickly and effectively.
2. Enablement with humanistic care
In early 2020, the epidemic swept the world, dealing an unprecedented blow to global trade. Most of the domestic cross-border e-commerce merchants have no time to respond to this. Many merchants are faced with difficulties such as out of stock of warehouses, sharp decline of orders, soaring return rate, etc. It is difficult to maintain the business and even an existential crisis has appeared.
Many of them are customers of iPayLinks. They are mostly retailers on major e-commerce platforms with small business scale. IPayLinks has chosen to ride out the tough times with the most direct subsidies to reduce operating costs for its customers. Since April 2020, DBS Bank has taken joint action with iPayLinks to exempt foreign currency withdrawal fees for all customers, and also provided free cash withdrawal quota for receiving and paying customers, fulfilling the commitment that we'll serve customers as possible as we can.
Jin Gu, a client manager in the corporate and institutional banking department of DBS Bank, speaks with a touch of pride: "During the outbreak, we waived 3 months of payment fees for iPayLink, which is a large amount of money. We have not only supported iPayLinks, but also helped small cross-border micro businesses in distress."
In addition to reducing business fees, iPayLinks makes use of its rich resources to open various online courses for cross-border merchants, improve the growth ability of small and micro retailers in cross-border business, and help them overcome difficulties.
IPayLinks is still on its way to help the development of cross-border e-commerce in China. There are many such enablers in the development of all walks of life, modest but dedicated. DBS Bank is our partner along the way, offering customized services and human care.