On March 25, Amazon Cloud Technology (AMZN) held a media conference in Beijing to officially release its China business strategy of Three Carriageways, Together for the first time. Through the global advantages of Amazon cloud technology, giving full play to the strong support of Amazons global business system, and taking advantage of Amazons innovative culture and strategy, the company has made great efforts to make a strategy of its Chinese business -- allowing Chinese customers in China region to enjoy the worlds leading cloud technology and services to better deepen local business. Overseas global customers maintain the consistency of global IT architecture and experience through the use of China region; Chinese customers reach out to the world through Amazon Clouds global infrastructure and services.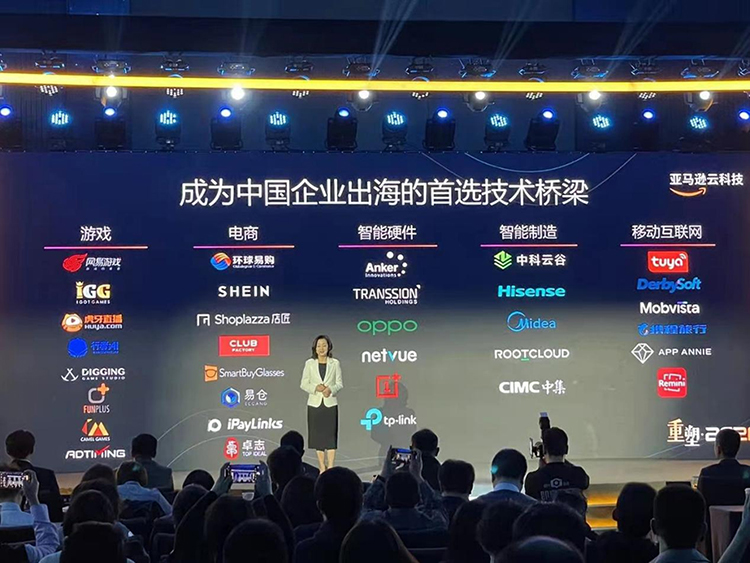 On the spot, the Amazon global vice President, Amazons cloud technology in greater China, executive director of Elaine Chang said that the global infrastructure of Amazon Cloud Technology, the leading security and compliance concepts and practices, the extensive and deep cloud services, and the strong support of Amazons global business integration, have built a solid technological bridge for Chinese enterprises to go abroad. She also introduced the Amazon cloud technology in helping from games to electricity, smart and intelligent manufacturing, hardware and mobile in all walks of life, such as the Internet, various scale enterprises to develop overseas business results, and lists the iPayLinks as cross-border payments industry leading enterprises, as well as in other sectors including Huya live, OPPO, Midea and Ctrip, etc.
Cross-border E-commerce New Power Top50 Digital Empowerment Elite, Forbes China High-growth Gazelle Enterprise, China Fintech Innovation Enterprise Top 30......Since its inception, iPayLinks has been constantly breaking through and persisting in bold innovation. Currently, it has joined the Amazon payment service provider program, and has gained a lot on the way to the cross-border business!
How does iPayLinks, which aims to be the steward of global cross-border money, lead the industry?
First, invest heavily in research and development. The investment of a large number of research and development resources and the layout of the global financial network make iPayLinks always stay at the forefront of the rapidly developing global e-commerce service field, achieving 2-3 times of revenue growth for three consecutive years. Second, focus on user experience and innovation. In the past, iPayLinks has been recognized by authorities in different key countries. For five consecutive years, iPayLinks has obtained the highest security certification in the international card payment industry, passed the ISO/IEC27001 information security management system certification and PwC compliance system certification, and has 6 international licenses in the world. IPayLinks always put customers value most safety compliance as the first, insist on through the forward-looking technology research and development to provide users with excellent products, now the global one-stop iPayLinks cross-border payment and settlement platform of funds online, for cross-border enterprises with high degree of customization solution to fund cash spot in global business development, help enterprise to safely and efficiently, currency exchange, and foreign exchange settlement funds acquirings and distributed around the world.
Targeting the market for development
In recent years, the rapid growth of FinTech in China has set an example for the rest of the world. A group of cross-border payment companies, led by iPayLinks, have applied Fintech best practices to their cross-border operations, significantly improving the efficiency of cross-border capital flows and reducing costs for customers. Now iPayLinks has become one of the largest and most influential cross-border payment platforms in China. On the occasion of its sixth anniversary, iPayLinks, which is committed to building a more open industry ecology, proposes to upgrade its brand positioning from financial information services to digital technology. In the future, iPayLinks will no longer be limited to the financial field, but will focus more on the investment and development in the future digital and technological fields. By building a complete end-to-end product system of cross-border acquiring, collection, remittance, issuance, we are able to empower more enterprises. At the same time, fully embrace customer needs, constantly establish localized teams in typical countries and regions, consolidate the compliance capacity in different regions of the world, build a global localized payment network, and create incremental value!